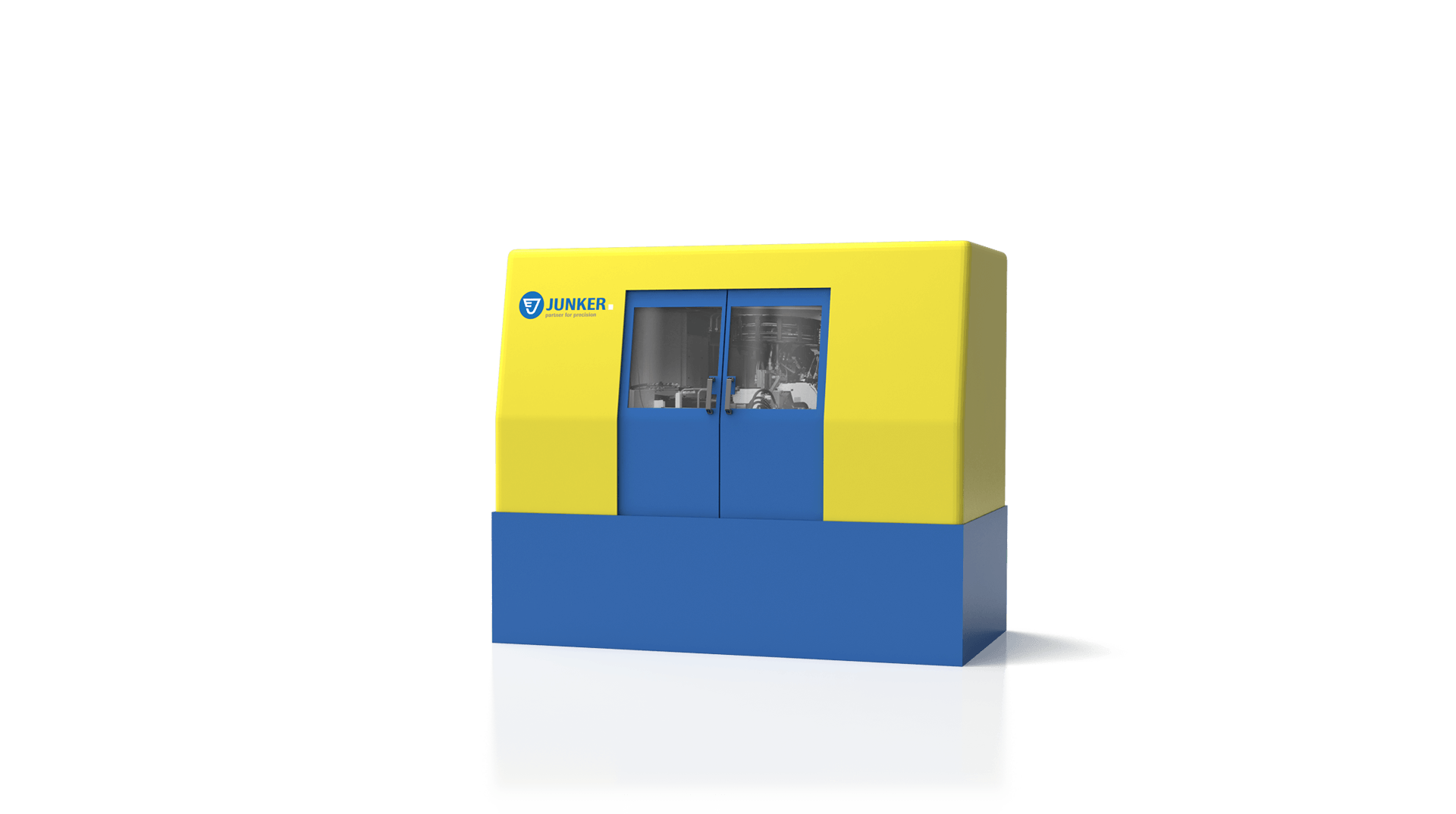 NAJ VII - Cutting tool grinding machines
Tooth grinding on circular sawblades
High-quality circular sawblades have a long service life, permit high feed rates and ensure great cutting quality. The decisive factors here are the material type and precise tooth grinding finish. This is why, as a 'partner for precision', JUNKER offers three machines for grinding peripheral toothing which guarantee not only perfect quality but also high productivity.
Grinding task: Tooth grinding
Highlights
Grinding in package clamping
Short cycle time
Grinding of all tooth profiles with identical and non-identical tooth height
Runout< 0.03 mm
Grinding process descriptions

Tooth grinding on circular sawblades NAJ VII: dia. 100 – 550 mm

These special machines grind the peripheral toothing of circular saw blades in package clamping. All technical tooth profiles, with identical or non-identical tooth heights, are ground from solid blanks. The oscillating longitudinal grinding process guarantees the production of high-grade circular saw blades with excellent runout.
Technical data: NAJ VII VIIa
Grinding Length

200 mm

Clamping Length

200 mm

Grinding Wheel Diameter

350 mm
Technical data: NAJ VII VII
Grinding Length

200 mm

Clamping Length

200 mm

Grinding Wheel Diameter

400-350 mm
To the top