Inquiry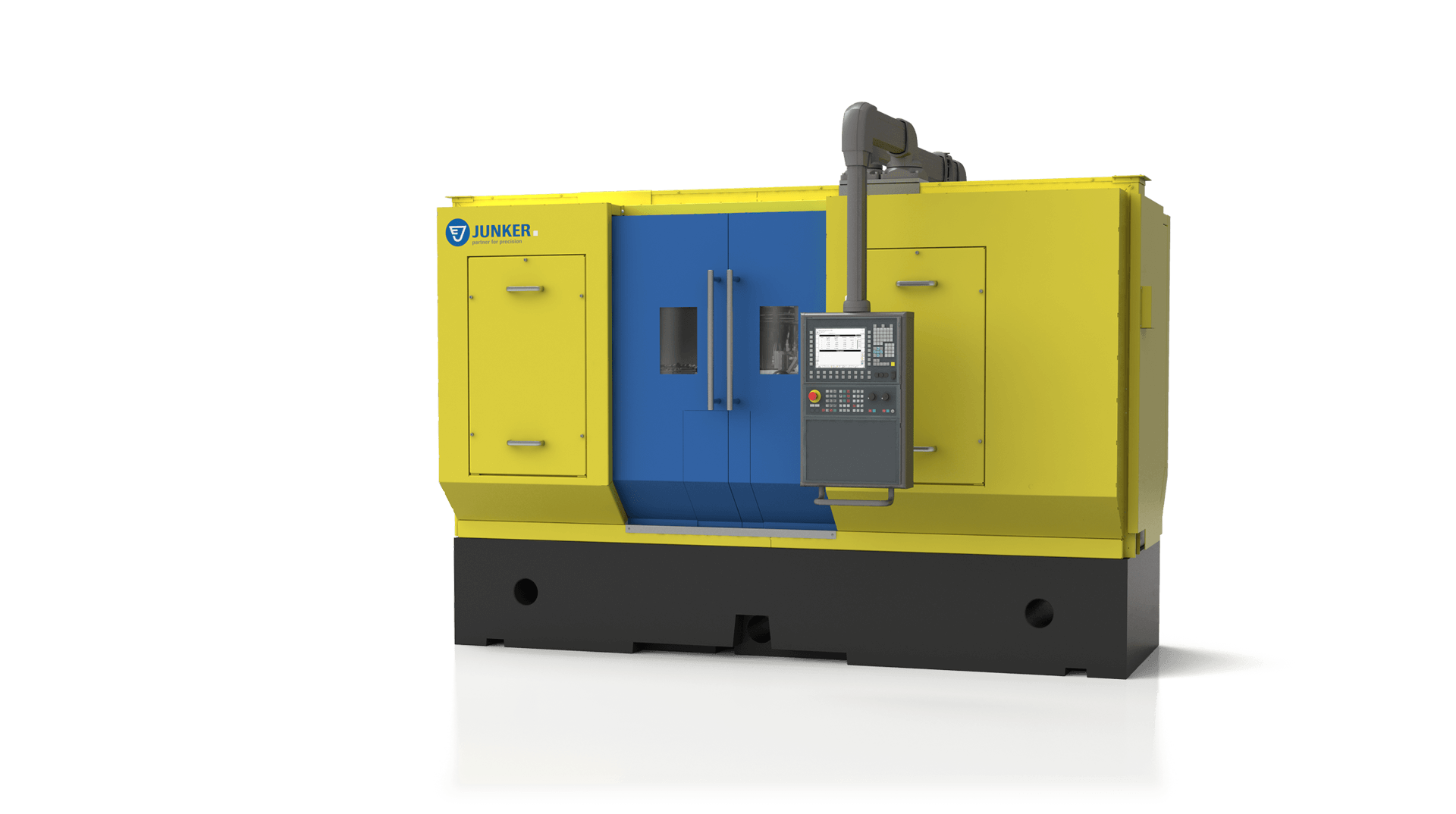 JUCENTRIC - Cylindrical grinding machines
Center-type cylindrical grinding
The JUCENTRIC 500 is characterized by extremely short cycle times and outstanding accuracy. The clamping set-up between centers retains the relation to the centerline when grinding shafts and pipes. At the same time, the support rail and regulating wheel guarantee perfect support.
Highlights
Relation to centerline with clamping set-up between centers
High dimensional accuracy thanks to support by regulating wheel and support rail with patented CNC height adjustment
Shortest cycle times through simultaneous grinding of all diameters
Minimized undulations with grinding wheel balancing on two planes
Extremely low running noise due to grinding spindle with direct drive
Grinding process descriptions

The workpiece is positioned and clamped between centers. Grinding is carried out while clamped; the CNC-controlled support rail, the regulating wheel and the grinding wheel are evenly readjusted until the finished dimension is reached. This unique, ingenious procedure is currently patent pending.
Driving is carried out via a driver on the C-axis of the workhead. Upon the completion of grinding, the grinding gap opens and the workpiece is removed.
Technical data: JUCENTRIC JUCENTRIC 500
WxDxH mm (without peripherals)

4465 x 2770 x 2340

Weight

18000 kg
Workpieces
Axle
Starter shaft
Drive shaft
Countershaft
Bolt
Bushing
Excentric shaft
Gear shaft
Piston pin
Piston ring
Motor shaft
Pump piston
Pump pinion
Pinion shaft
Pipe
Roller Bearings
Rotor
Worm wheel
Worm shaft
Spindle
Rod
Stator shaft
Stud
Turbine shaft
Cylinder
Rolling element
Shaft
Tool holder
Tool Blank
Gearwheel
Gear rod
Spigot
Cylinder rollers
To the top