Inquiry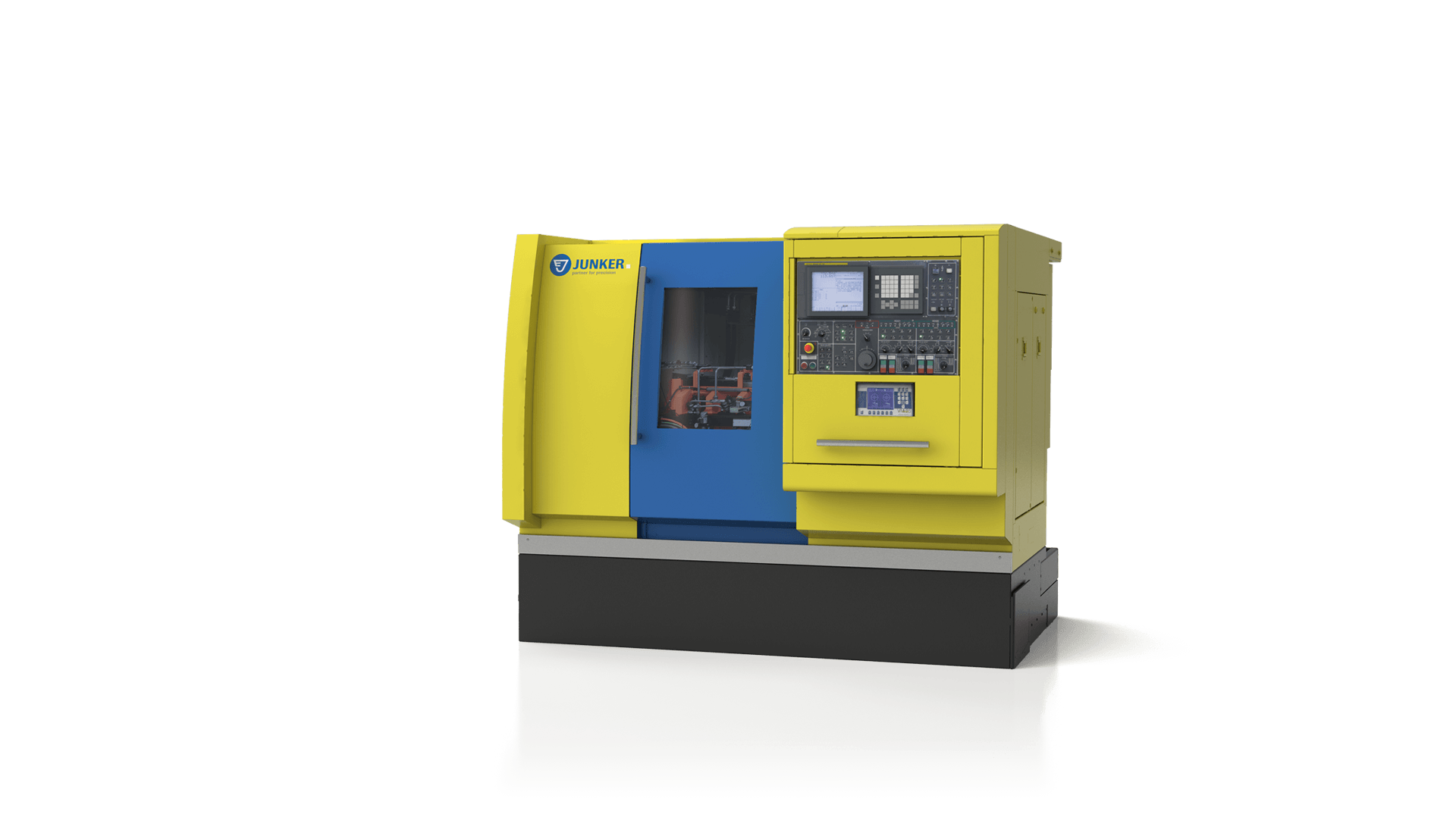 GRINDSTAR - Profile and cutoff grinding machines
Replace turning with grinding
The GRINDSTAR machine concept replaces turning through the use of dressing-free high-speed plunge-cut grinding. This can open up enormous potential for savings, in particular when working with large production volumes.
Highlights
Customer-specific process and technology configuration
Grinding of difficult-to-machine and hardened materials possible
No chip removal problems, as small chips are transported away by the cooling medium
Machine availability greater than 96 %
Low-manned production and cost benefits due to grinding directly from bar stock
No burr formation
Grinding process descriptions

High-speed plunge-cut grinding

Minimal grinding times can be achieved with GRINDSTAR. This new kind of grinding method can be used both with CBN and diamond as an abrasive. Especially when dealing with large production volumes, this opens up scope for enormous savings. The machine is fitted with innovative coolant technology which helps to extend tool life. Machine availability is more than 96 %. Two different grinding methods are used in the machine: Firstly plunge-cut grinding/profile grinding, and secondly cut-off grinding. The essential synergy effect is achieved by combining the two methods in a single clamping set-up. It is also possible to collate similar parts, known as part families, to allow economical grinding to be achieved when working with smaller batch sizes.
Technical data: GRINDSTAR
Grinding Length

400 mm

Grinding Wheel Diameter

520 mm

WxDxH mm (without peripherals)

2400 x 1800 x 2100

Weight

4500 kg
Workpieces
Injection Noozle Bodies
Needles
Pistons
Valve Bodies
Roller Bearings
To the top