Inquiry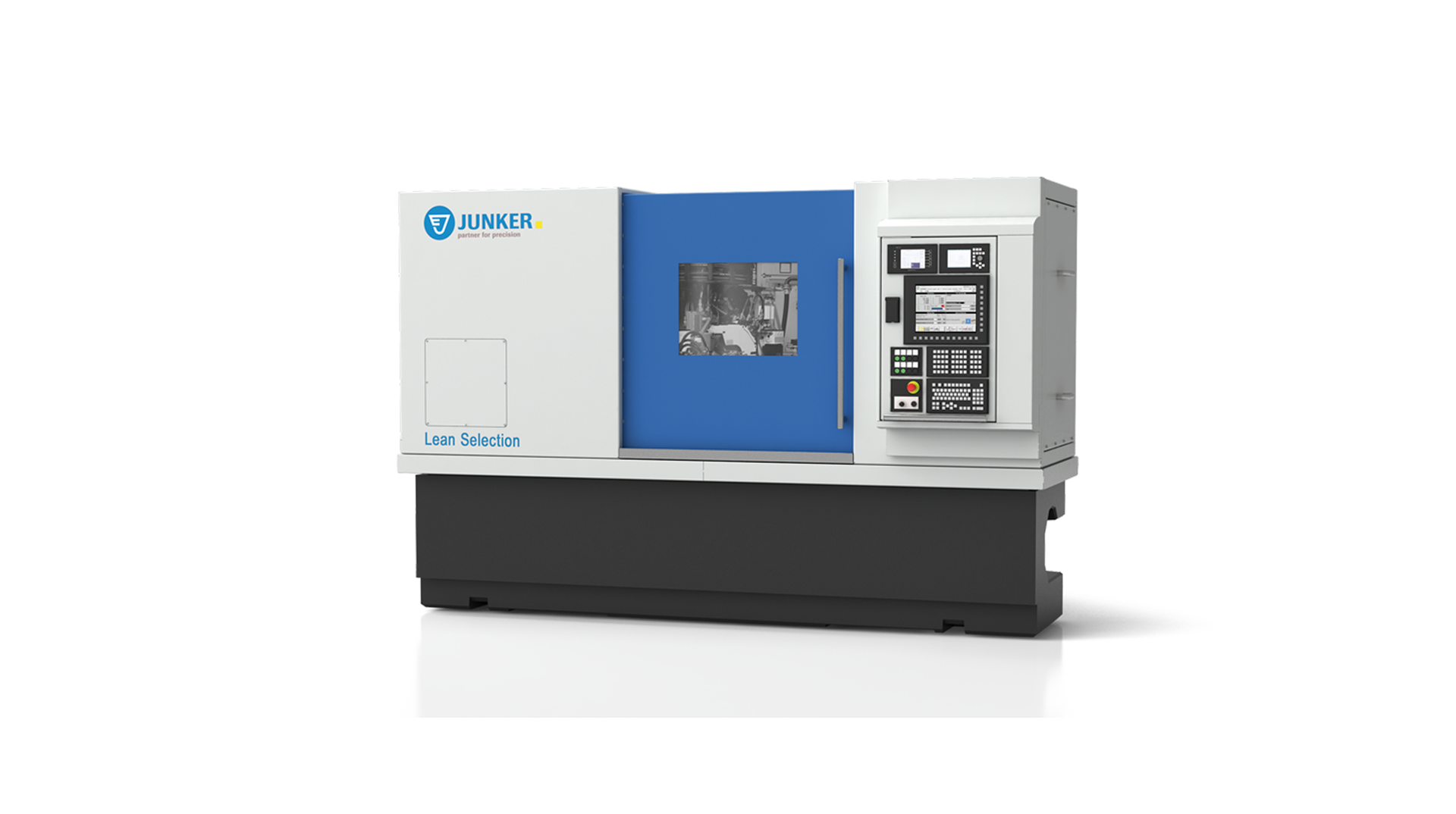 Lean Selection shaft - Cylindrical grinding machines
Functional and economical
The Lean Selection shaft is an economical machine concept for grinding flutes and flat surfaces and for diameter machining with multiple grinding wheels. It grinds in combined operations in straight and/or in angled infeed operations.
Highlights
Rough and finish grinding in a single clamping set-up, saving time and increasing accuracy.
High rate of utilization thanks to CBN abrasive and oil (optionally emulsion) as a coolant.
Proven CBN grinding technology with cutting speeds of up to 140 m/s and high feed rates, resulting in short cycle times.
JUNKER 3-point mounting interface for fast changeover and excellent grinding wheel concentricity.
HF high-power grinding spindle (42 kW drive capacity) is extremely low-maintenance thanks to lifetime lubrication and air seal.
Ergonomical machine concept with automatic or manual loading from above.
Sophisticated, high-performance, user-friendly CNC controls.
The work piece program can be created directly at the controller or at an external programming station.
High dimensional accuracy due to in-process measurement.
Grinding process descriptions
Technical data: Lean Selection shaft
Grinding Length

500 mm

Clamping Length

500 mm

Component Weight

15 kg

WxDxH mm (without peripherals)

3340 x 2815 x 2120
Workpieces
Axle
Starter shaft
Drive shaft
Countershaft
Bolt
Bushing
Excentric shaft
Gear shaft
Piston pin
Piston ring
Motor shaft
Pump piston
Pump pinion
Pinion shaft
Pipe
Roller Bearings
Rotor
Worm wheel
Worm shaft
Spindle
Rod
Stator shaft
Stud
Turbine shaft
Cylinder
Rolling element
Shaft
Tool holder
Tool Blank
Gearwheel
Gear rod
Cylinder rollers
To the top