Inquiry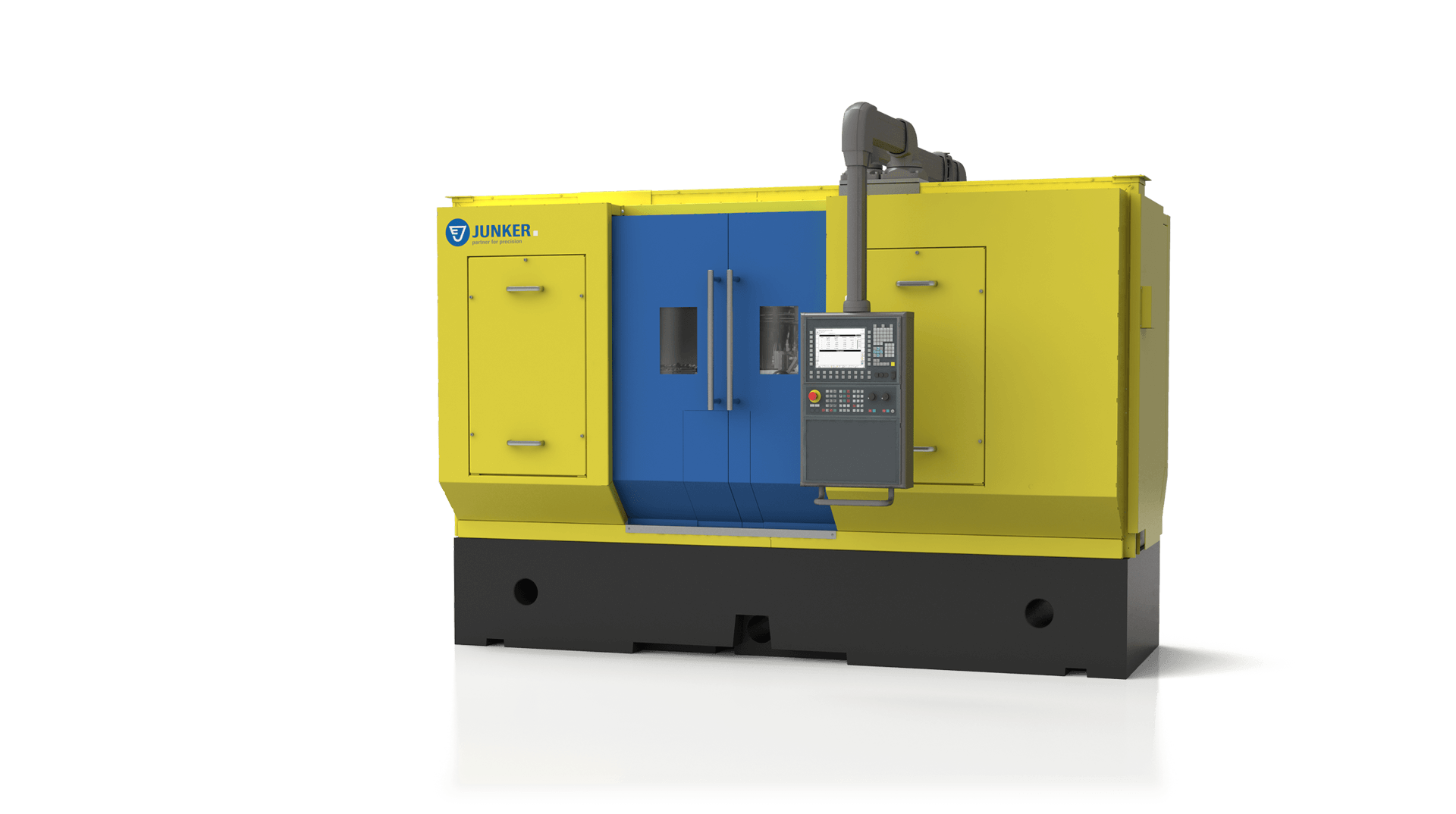 TITAN - Centerless grinding machines
Throughfeed grinding in finishing quality
The TITAN 500 produces workpieces to a superb standard of finishing quality using the throughfeed grinding technique. To allow this high standard of quality to be achieved, the TITAN features a wide range of machine attachments such as wheelhead, regulating wheelhead, work blade and infeed/outfeed which are aligned and calibrated to an extreme degree of precision. Another key factor in the achievement of final quality workpieces is a high degree of machine rigidity using a vibration-damping, highly torsion-resistant cast mineral machine base designed specifically for CBN grinding.
Highlights
Rough and finish grinding to final product quality take place in a single grinding operation (no intermediate handling)
High level of concentricity due to market-leading machine rigidity and the use of CBN grinding wheels
High output through short cycle times due to centerless throughfeed grinding
High stock removal rate due to patented automatic adjustment of the work blade
Grinding process descriptions

Using the throughfeed process with a wide CBN grinding wheel, the workpieces pass in seamless sequence through the machine, provided all workpieces have only a single diameter requiring a uniform grinding operation. The axial force of the regulating wheel, which is generally inclined at an angle of 1.5 – 3.5°, "pulls" the flow of workpieces through the wheels towards the end of the grinding cell. Used in conjunction with an automated loading and unloading system, the workpieces pass through the machine without interruption.
Technical data: TITAN 500
Grinding Wheel Diameter

500

WxDxH mm (without peripherals)

4465 x 2770 x 2340

Weight

18000 kg
To the top